Changing minds can lead to changing lives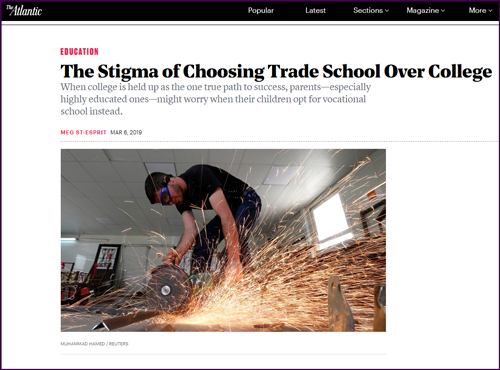 Because of stories just like the ones featured in this article, we created our
Higher Opportunity initiative
to positively highlight the possibilities and, just as importantly, change the misconception of technical education.
Jobs in manufacturing make up almost 50% of our workforce here in Laurens County. We would all love for our children and grandchildren to stay or come back to our community to raise their families. For that to happen, and for them to have a successful career here in Laurens County, exploring ALL available educational options is crucial.
Some key quotes/takeaways from the article:
"Many jobs now require specialized training in technology that bachelor's programs are usually too broad to address, leading to more 'last mile'–type vocational-education programs after the completion of a degree."

"The manufacturing, infrastructure, and transportation fields are all expected to grow in the coming years—and many of those jobs likely won't require a four-year degree."

"Negative attitudes and misconceptions persist even in the face of the positive statistical outlook for the job market for these middle-skill careers. 'It is considered a second choice, second-class. We really need to change how people see vocational and technical education,' Patricia Hsieh, the president of a community college in the San Diego area, said in a speech at the 2017 conference for the American Association of Community Colleges."

"There is $1.5 trillion in student debt outstanding as of 2018, according to the Federal Reserve. Four in 10 adults under the age of 30 have student-loan debt, according to the Pew Research Center. Master's and doctorate degrees often lead to even more debt. Earning potential does not always offset the cost of these loans, and only two-thirds of those with degrees think that the debt was worth it for the education they received. Vocational and technical education tends to cost significantly less than a traditional four-year degree."

"In the United States, college has been painted as the pathway to success for generations, and it can be, for many. Many people who graduate from college make more money than those who do not. But the rigidity of this narrative could lead parents and students alike to be shortsighted as they plan for their future careers. Yes, many college graduates make more money—but less than half of students finish the degrees they start. This number drops as low as 10 percent for students in poverty. The ever sought-after college-acceptance letter isn't a guarantee of a stable future if students aren't given the support they need to complete a degree. If students are exposed to the possibility of vocational training early on, that might help remove some of the stigma, and help students and parents alike see a variety of paths to a successful future."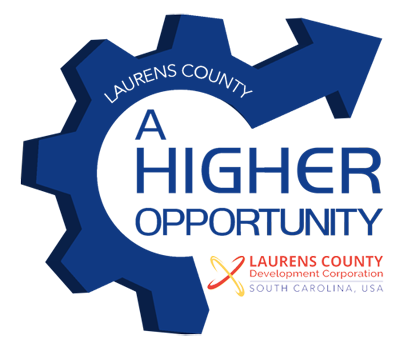 For more information, video testimonials, and resources on Laurens County educational and career opportunities, visit our Higher Opportunity website: www.higheropportunity.com.
ADD ITEM TO REPORT
As you navigate our website, you can use the "Add Page to Report" button to add any page or property to a custom report that you can print out or save.