Coronavirus and Workforce: Resources/Helpful Information
03/18/2020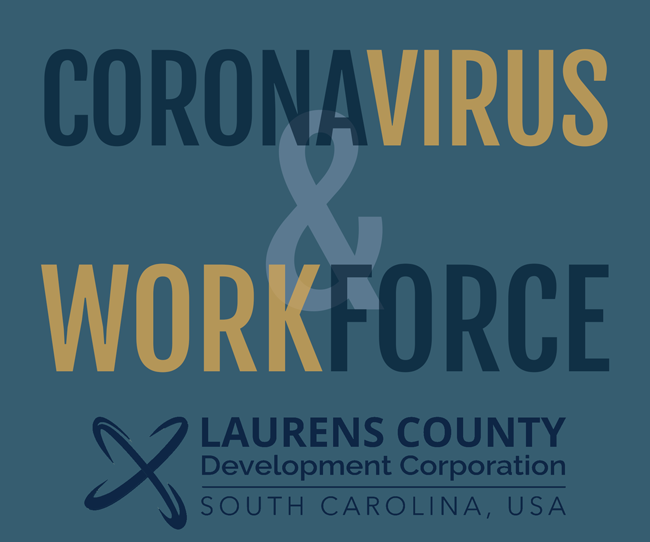 *Several Laurens County industries are hiring right now! Check out our Higher Opportunity website for direct links to company job listings:
---
Below are just a few links and articles that may be helpful in these times. We will continue to add additional resources as we gather them.
SC Department of Commerce Business Resources
SC DEW Covid-19 Resource Hub:
What to do if you're laid off because of the coronavirus:
Unemployment benefits specifically:
Employer Filed Claims- Click here

---

Small Business
Facebook announces small business grants:
https://www.cnbc.com/2020/03/17/facebook-announces-program-for-small-businesses-impacted-by-covid-19.html
SBA Offers Disaster Assistance to South Carolina Small Businesses Economically Impacted by the Coronavirus- Click here
Fact Sheet: ECONOMIC INJURY DISASTER LOANS- Click here
ADD ITEM TO REPORT
As you navigate our website, you can use the "Add Page to Report" button to add any page or property to a custom report that you can print out or save.