GE Renewable Energy Selects Clinton, SC for New Test Facility
06/28/2017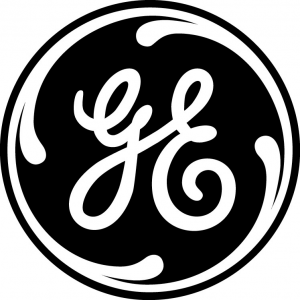 GE Renewable Energy recently announced that it has selected Clinton, South Carolina for a new research and development facility. The $29 million facility will be used to test prototype bearing designs and evaluate next generation bearing technology for the GE's Onshore Wind business. The new facility will be located at 19267 SC-72, Clinton, SC, and begin operation by the end of the year.
Pete McCabe, President and CEO of GE's Onshore Wind business said "GE Renewable Energy is delighted to expand our presence in South Carolina. The highly skilled workforce and proximity to other GE facilities makes this an ideal location to continue our research as we work to provide sustainable, reliable, affordable energy for everyone."
Robert McLean, City of Clinton Mayor, said "We are extremely pleased that GE Renewable Energy has chosen Clinton for their research and development facility. A fortune 500 company such as GE will be a significant contributor to the development of the Clinton I-26 Commerce Park and is a great fit for our overall master plan for the exit 54 area. On behalf of the Clinton city council and our citizens, I wish to extend a warm welcome and look forward to a long term relationship between the City of Clinton and GE."
Jeff Field, Chairman of Laurens County Development Corporation, said "We are excited to welcome GE to Laurens County. Having one of the strongest brands in the world locate in our County will help us continue to attract high quality industries as well as kickstart the development of the Clinton 26 Commerce Park. This spec building was a collaboration between many entities, and this announcement is a great example what can be done with partnerships and collaboration. We look forward to a long and prosperous relationship with GE and wish them many years of success in Laurens County."
Joseph Wood, Chair of Laurens County Council, said "Another great investment in Laurens County. Many people with great ideas and looking to the future to make this happen. Laurens County welcomes you."
GE Renewable Energy has the largest installed base of onshore wind turbines in the US, providing more than 37GW of capacity for customers across the country.
Quick Facts
$29M test facility will focus on Onshore Wind technologies
Expected to bring 17 jobs to Laurens County, South Carolina
# # #
About GE Renewable Energy

GE Renewable Energy is a 10 billion dollar start-up that brings together one of the broadest product and service portfolios of the renewable energy industry. Combining onshore and offshore wind, hydro and innovative technologies such as concentrated solar power, GE Renewable Energy has installed more than 400+ gigawatts capacity globally to make the world work better and cleaner. With more than 12,000 employees present in more than 55 countries, GE Renewable Energy is backed by the resources of the world's first digital industrial company. Our goal is to demonstrate to the rest of the world that nobody should ever have to choose between affordable, reliable, and sustainable energy.
Follow us @GERenewables and www.gerenewableenergy.com.
Media Contact:
Becky Norton
GE Renewable Energy
518-385-4258
becky.norton@ge.com
ADD ITEM TO REPORT
As you navigate our website, you can use the "Add Page to Report" button to add any page or property to a custom report that you can print out or save.