Laurens County: A Higher Opportunity
04/25/2018
No longer just a video—Now an LCDC workforce initiative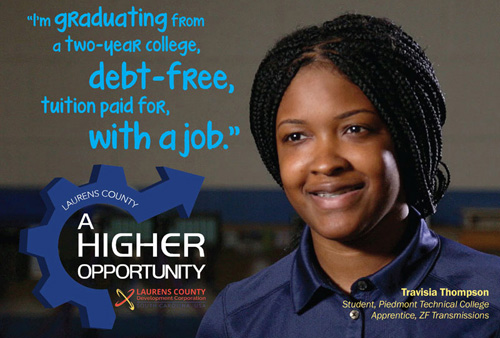 Back in February we announced a new video that was produced in partnership with Laurens County school districts 55 & 56, as well as the City of Laurens and the City of Clinton. The rollout of "Laurens County: A Higher Opportunity" created tremendous interest among students, parents and educators county-wide. Building on that momentum, the message of the video has developed into a workforce initiative.
A new website has been launched, and several marketing pieces have been created to highlight the multiple education and career opportunities offered right here in Laurens County. Local schools will distribute this information to all middle school and high school students in May. Please see the links below to explore & learn more about this initiative.
Website
Videos
Along with being posted across various social media outlets, within e-mail notifications, & announced in local media outlets, our "A Higher Opportunity" videos are also being shared with audiences at our local theater over the next few months.
Job Listings
On this page of the website, we have linked to career opportunities on local industry websites (those that offer job listings on their site).
We encourage visitors to also check out various online job search engines for jobs in other local companies & industries.
Information Pieces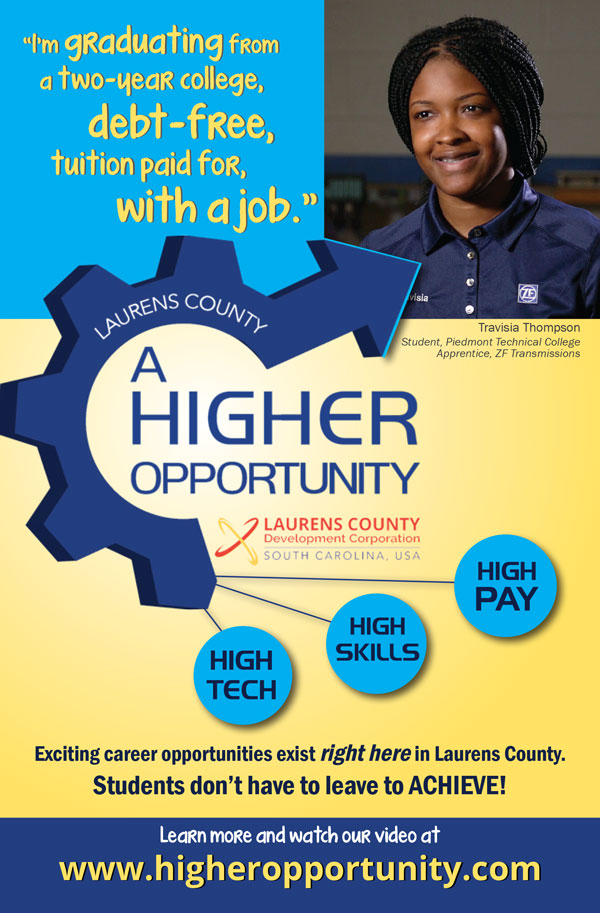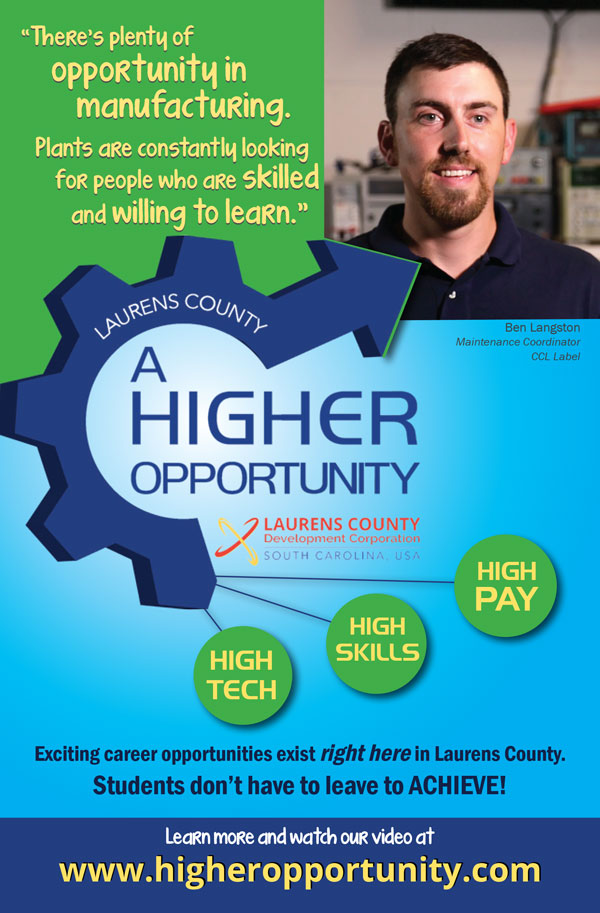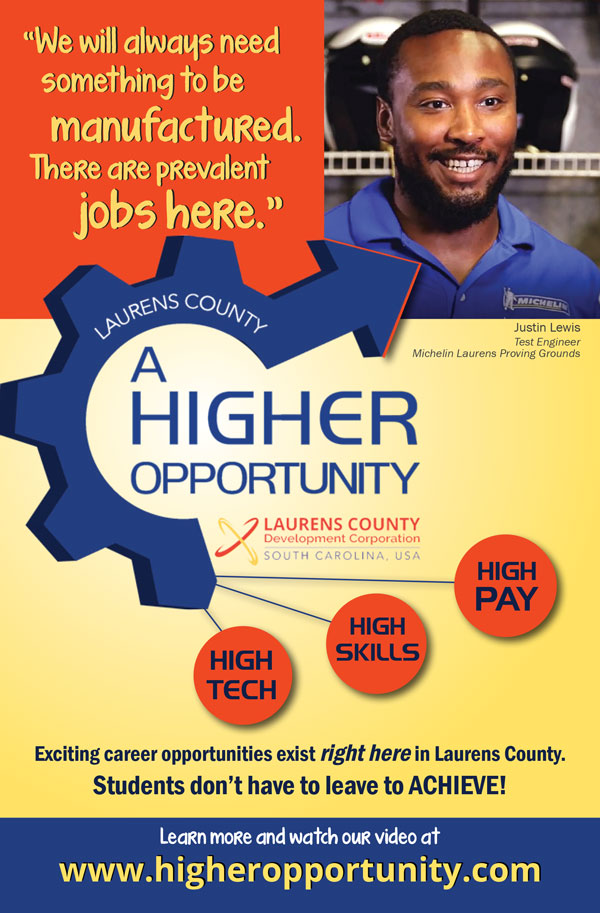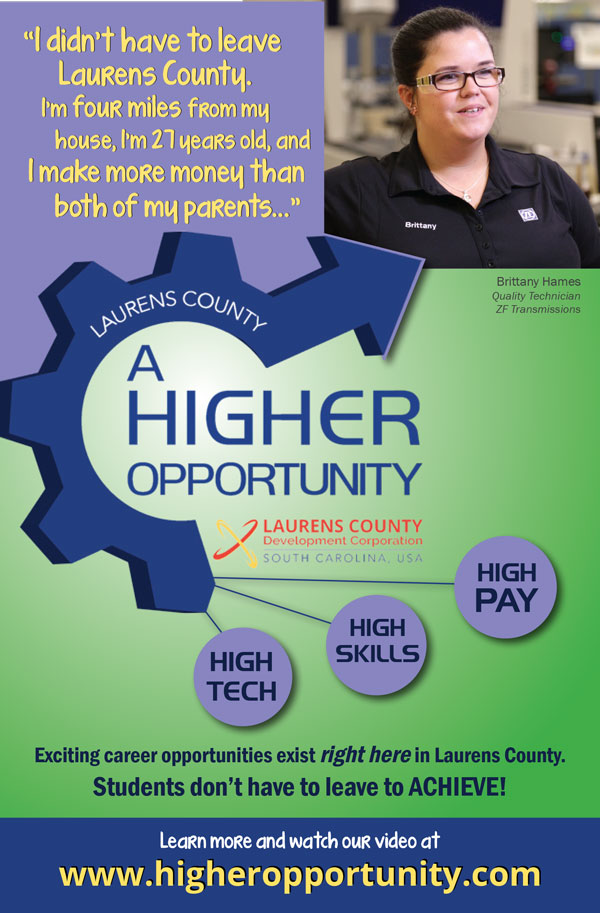 ADD ITEM TO REPORT
As you navigate our website, you can use the "Add Page to Report" button to add any page or property to a custom report that you can print out or save.