Renfro Distribution gifts protective masks to Laurens County front line workers
05/07/2020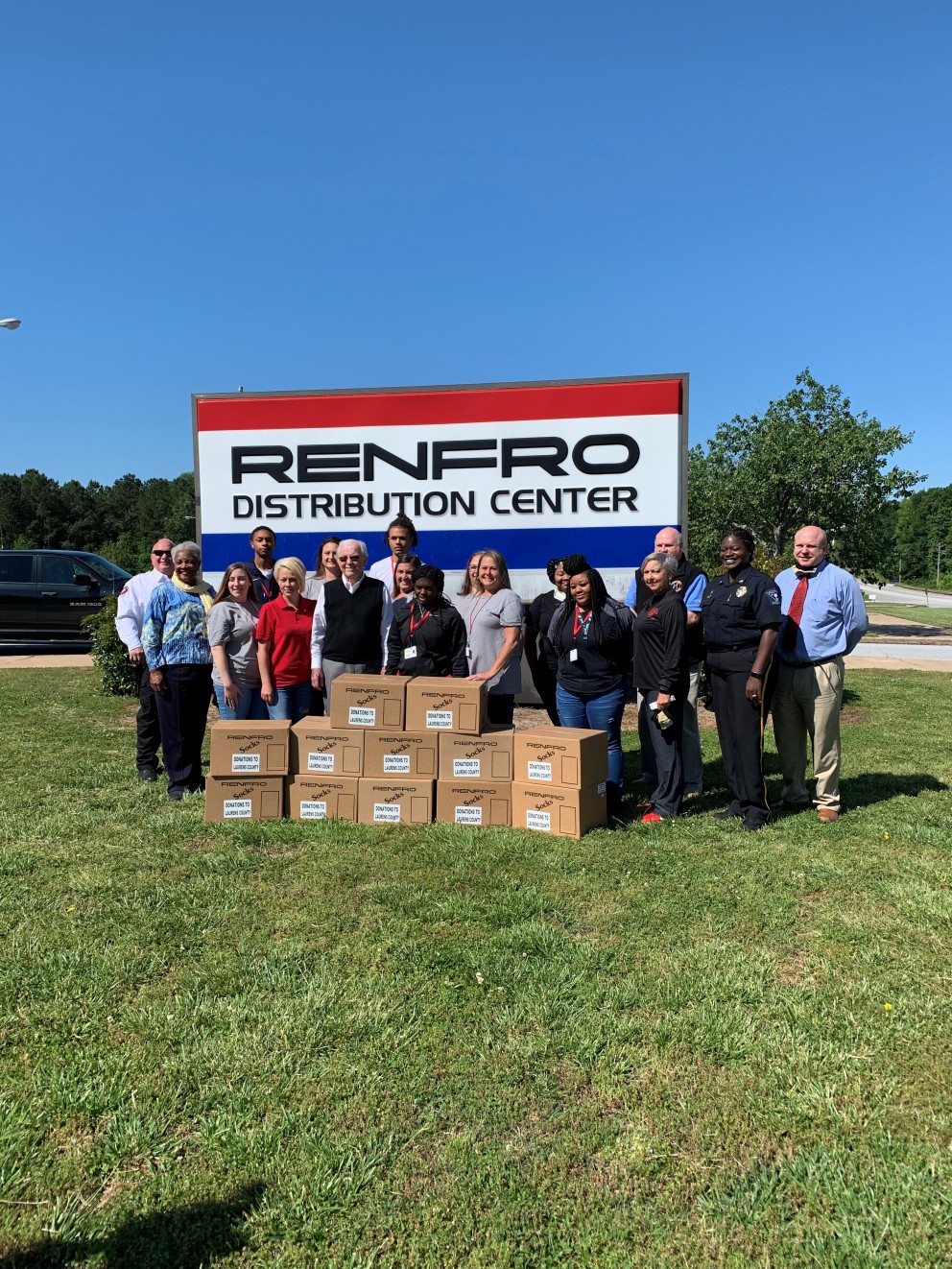 City & County officials and first responders gathered on Thursday, May 7 at Renfro Clinton Distribution to accept a donation of 18 cases of masks for Laurens County first responders. Renfro's Director of Distribution in Clinton, Kristi Baker, spoke and shared that the company as a whole is producing one million masks per week at sister facilities in Tennessee and Alabama—Clinton is finishing and packaging.
The plant has hired high school students from Laurens District 55 High School, Clinton High School, and Woodruff High School as temporary employees to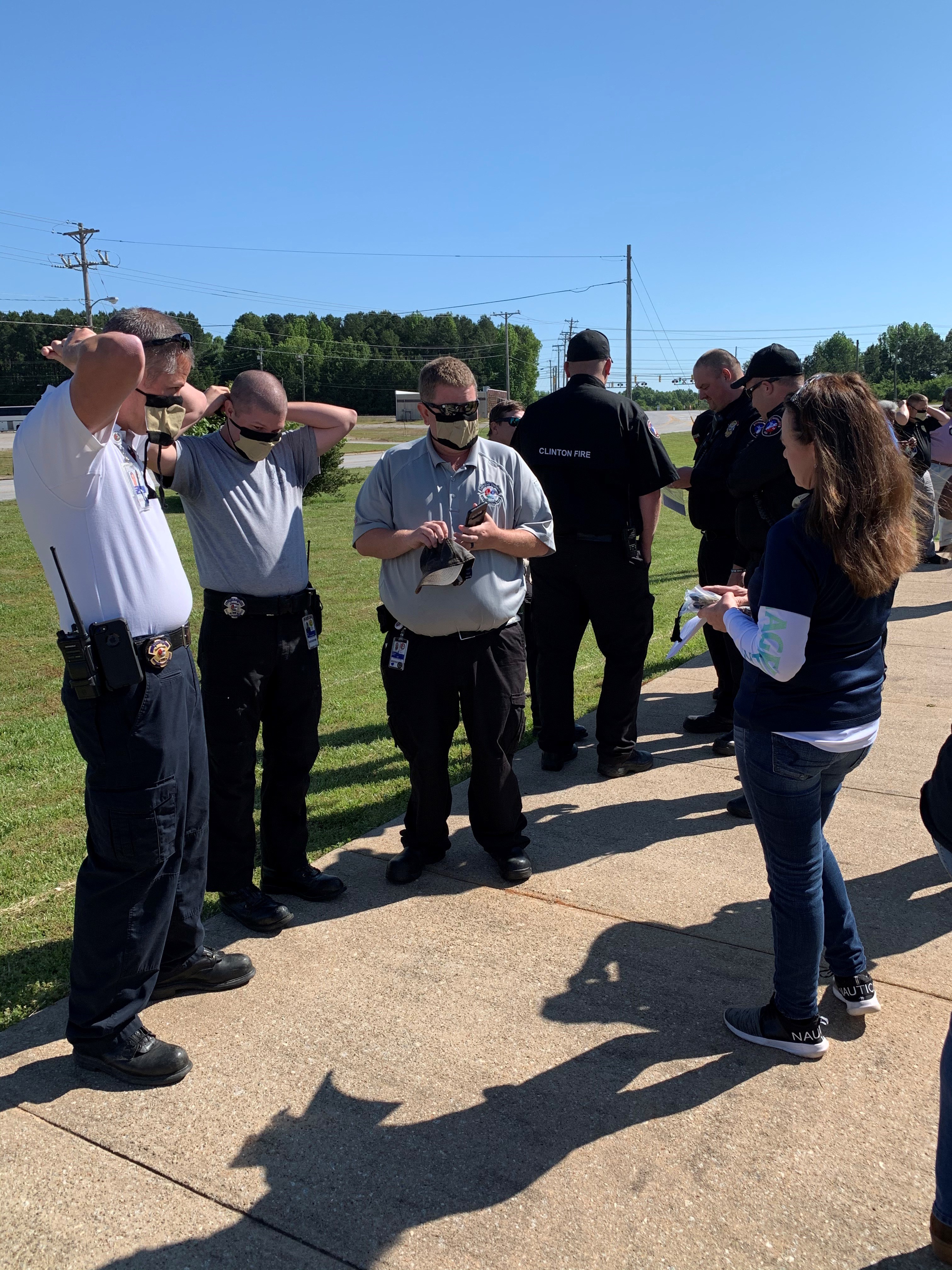 handle the process of finishing and packaging. They have been creative in outfitting a section of their facility to house this process and safely accommodate these student workers. Renfro currently has about 50 student employees and would like to hire about 20 more. If any high school students are interested in applying, please visit: www.trustactionstaffing.com.
Through this donation, Renfro is doing their part to help our community's essential employees remain safe and practice social distancing through the COVID-19 pandemic. We are thankful to Renfro for their generosity and love for Laurens County!
ADD ITEM TO REPORT
As you navigate our website, you can use the "Add Page to Report" button to add any page or property to a custom report that you can print out or save.