Ware Shoals Plastics joins the pandemic response in providing PPE
04/16/2020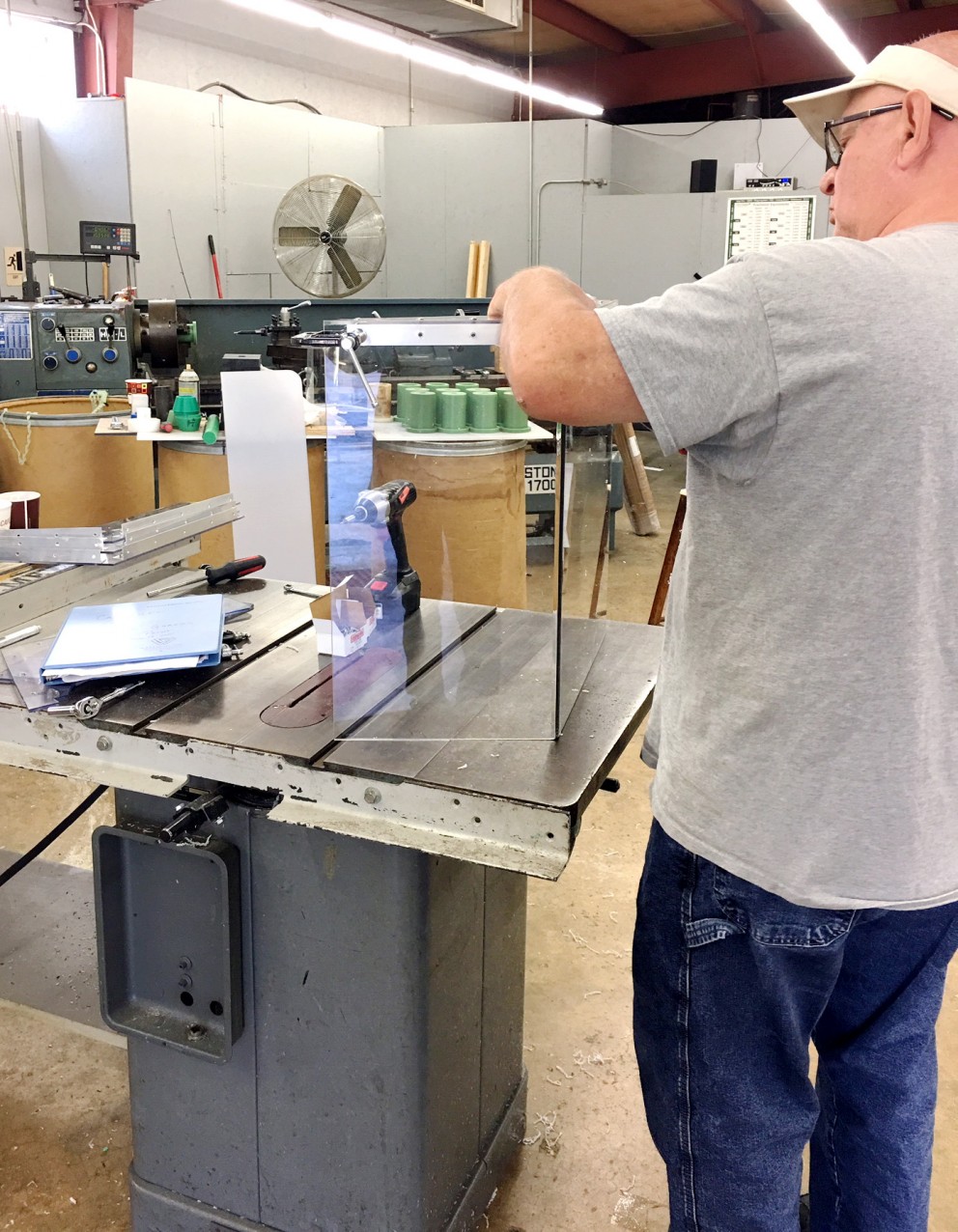 Ware Shoals Plastics is the latest Laurens County industry answering the call for the need of personal protection equipment (PPE) during the coronavirus pandemic. Owner Craig Crawford initially responded to a survey that our LCDC office forwarded out in March, asking for any manufacturers that could help with the cause by shifting their production to needed medical supplies. Craig said they already work with the type of plastic required for some of the equipment needed and started evaluating what they could make for PPE. "We are equipped with CNC machinery that holds tight tolerances to meet our customer needs, and we specialize in lots of different plastics," said Craig. Because of their experience working with a variety of plastics, they are now producing and selling sneeze guards. They can provide the correct type of plastic for retail shield/sneeze guards, and also have the capability to make face shields.
Ware Shoals Plastics has also joined the SC Covid-19 Emergency Supply Collaborative, a supply chain list for the state's needed supplies. Thanks to a collaboration between S.C. Department of Commerce, SCMEP, SCBIO and the South Carolina Hospital Association, a website/hub was formed to seek community partners that have the ability to quickly source and/or make needed medical supplies (e.g. face shields, gowns, ventilators, masks, and other products as needed) to support the State of South Carolina's COVID-19 response. The South Carolina COVID-19 Emergency Supply Sourcing & Manufacturing can be found here: https://sccovid19.org/.
We thank Craig and everyone at Ware Shoals Plastics for their contribution to the response efforts and are proud to have them in Laurens County!
Ware Shoals Plastics has been in business since 1966 and supplies the pharmaceutical, poultry, and textile industries, as well as lumber yards. For further details, questions or need for any of their products, contact Craig (Skeeter) Crawford at: (864) 861-2195 or cell (864) 871-2070.
ADD ITEM TO REPORT
As you navigate our website, you can use the "Add Page to Report" button to add any page or property to a custom report that you can print out or save.