ZF Transmissions Gray Court holds 4th annual Signing Day
08/08/2019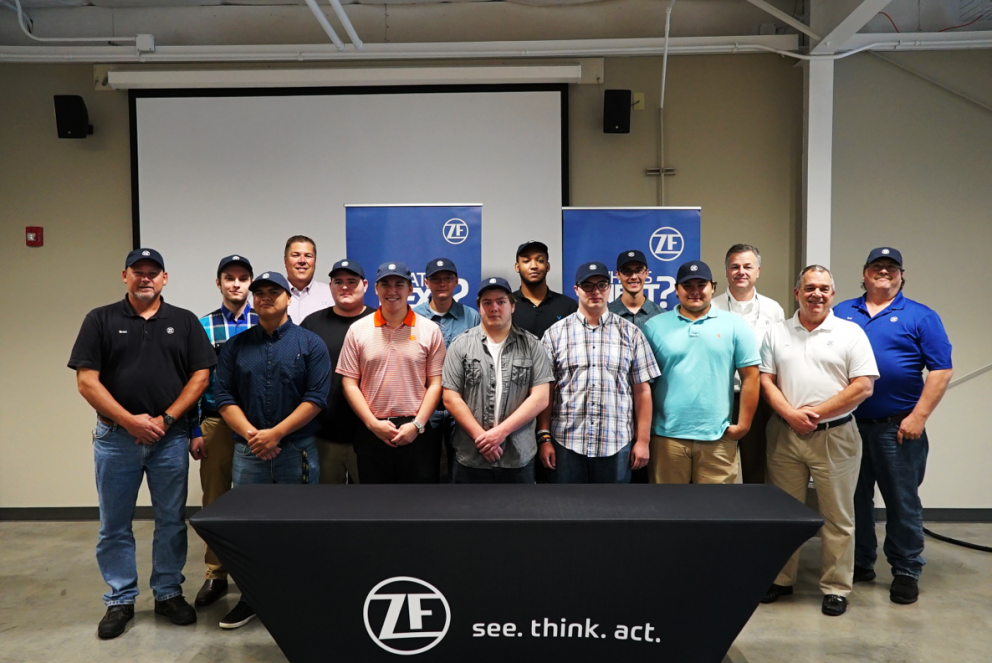 On Tuesday, August 6, three Clinton High students and two Laurens District 55 High students joined the ZF Transmissions Gray Court team as Maintenance Apprentices.
The five Laurens County students participated in a scholarship signing event held at the Piedmont Technical College Center for Advanced Manufacturing in Laurens. This was the fourth scholarships signing event for ZF, Gray Court.
Cody Baker, Cris Hernandez, and Justin Sneed, all of Clinton High School; and Caleb Cain, and Kyle Kresch of Laurens High School, signed letters of intent for their ZF Transmissions scholarships.
With five other students from other home school and high schools joining the new class, there will be a total of 10 apprentices starting New Hire Orientation at ZF on Monday. During their three-year apprenticeship, students will attend Piedmont Tech full-time, pursuing a degree in Mechatronics, and work at ZF 20 hours per week. Once they graduate, they will have an opportunity for full time employment at ZF as a Maintenance Technician with a starting salary of approximately $60,000/year.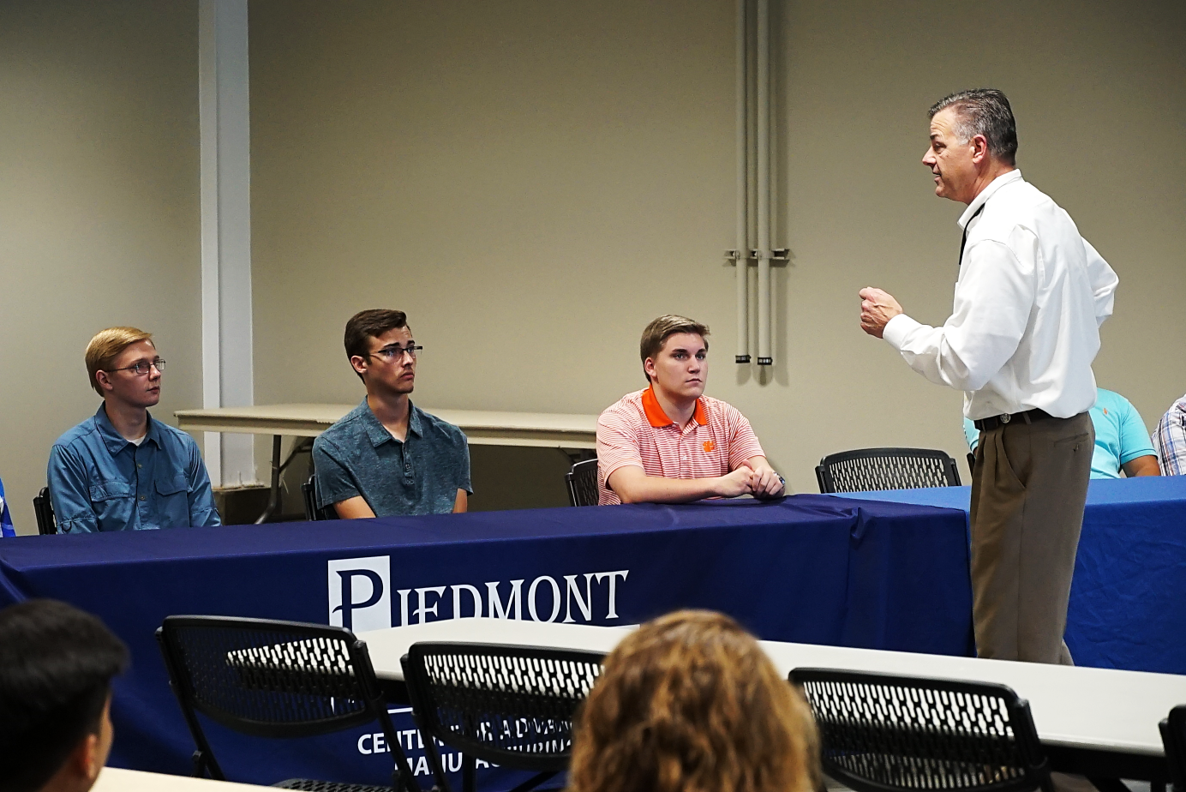 With the addition of this new class, ZF has a total of 27 apprentices currently in the program.
Also, at the Signing Day Event, the first ever Darren Rudley award was presented to Gabbi Aldridge, a first-year apprentice at ZF. Named in honor and memory of Darren Rudley, a master trainer at ZF and one of the architects of the apprenticeship program who passed away this past May, this award will be presented annually to the most outstanding first year apprentice.
For more information on apprenticeships, visit http://apprenticeshipcarolina.com/youth-apprenticeship.html.
###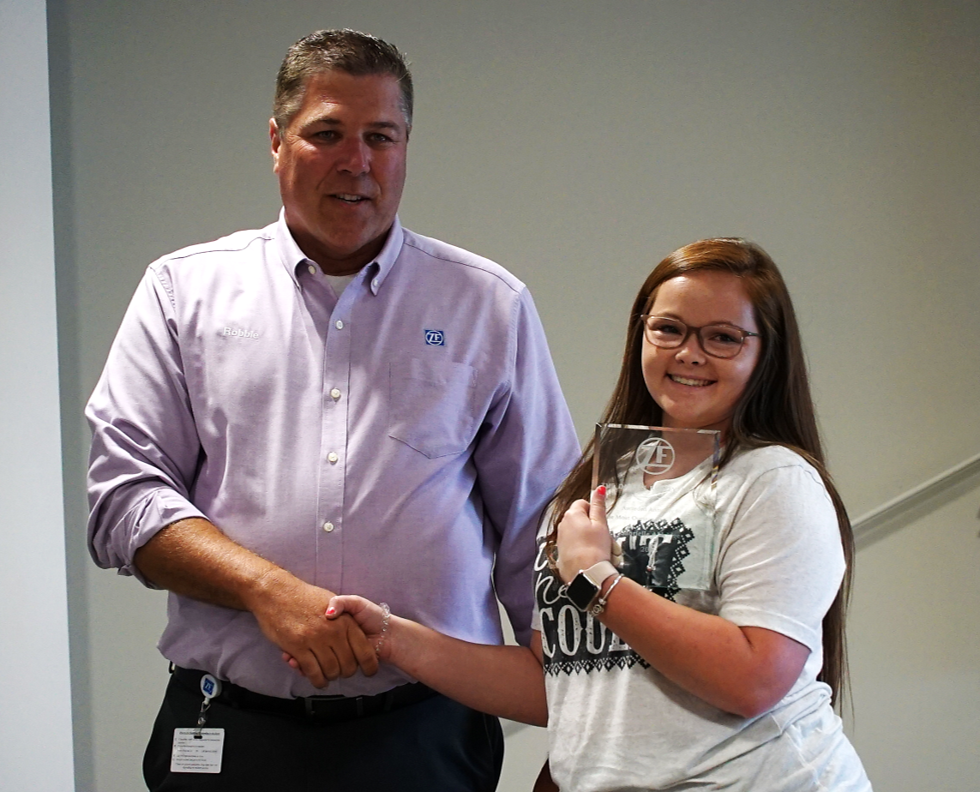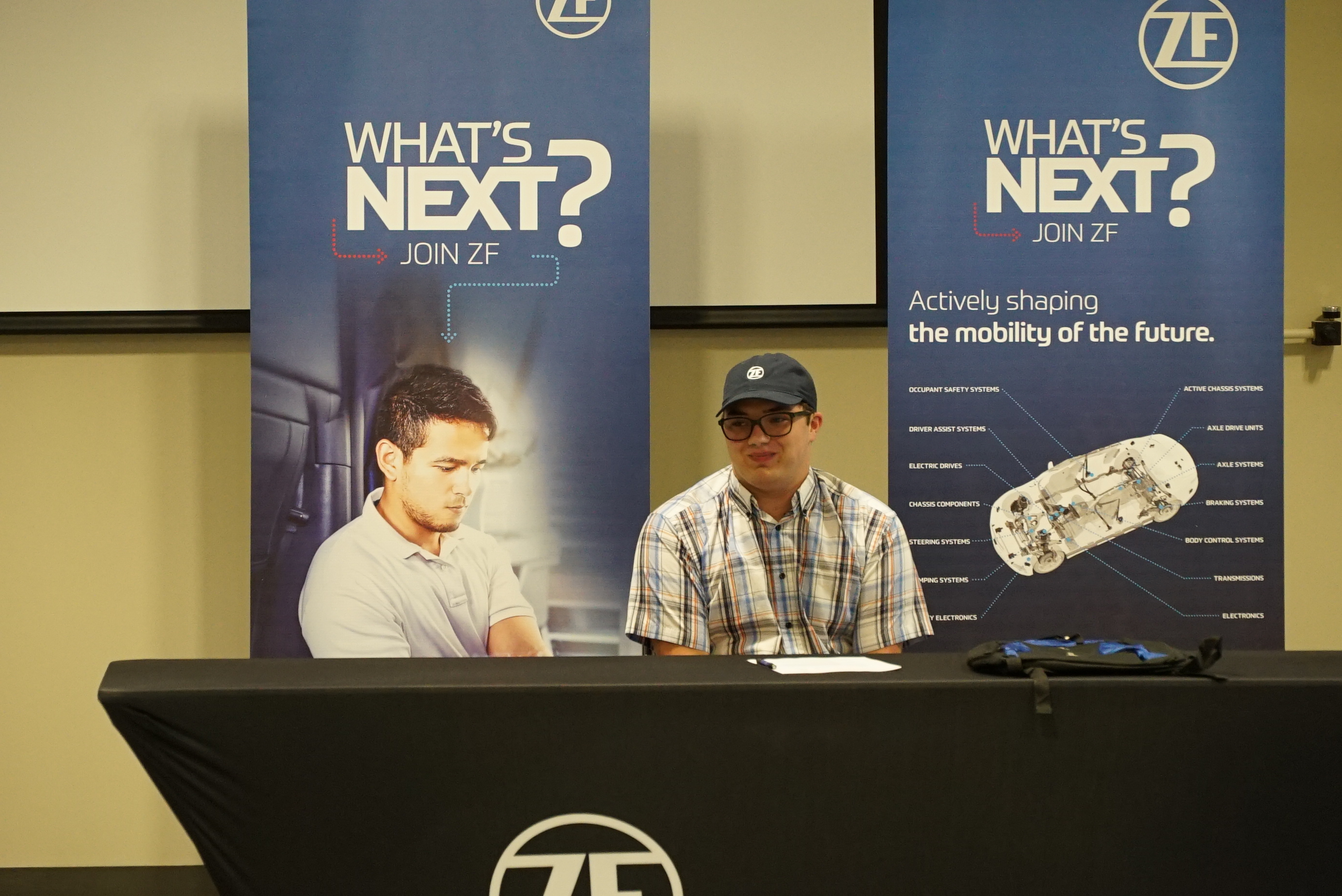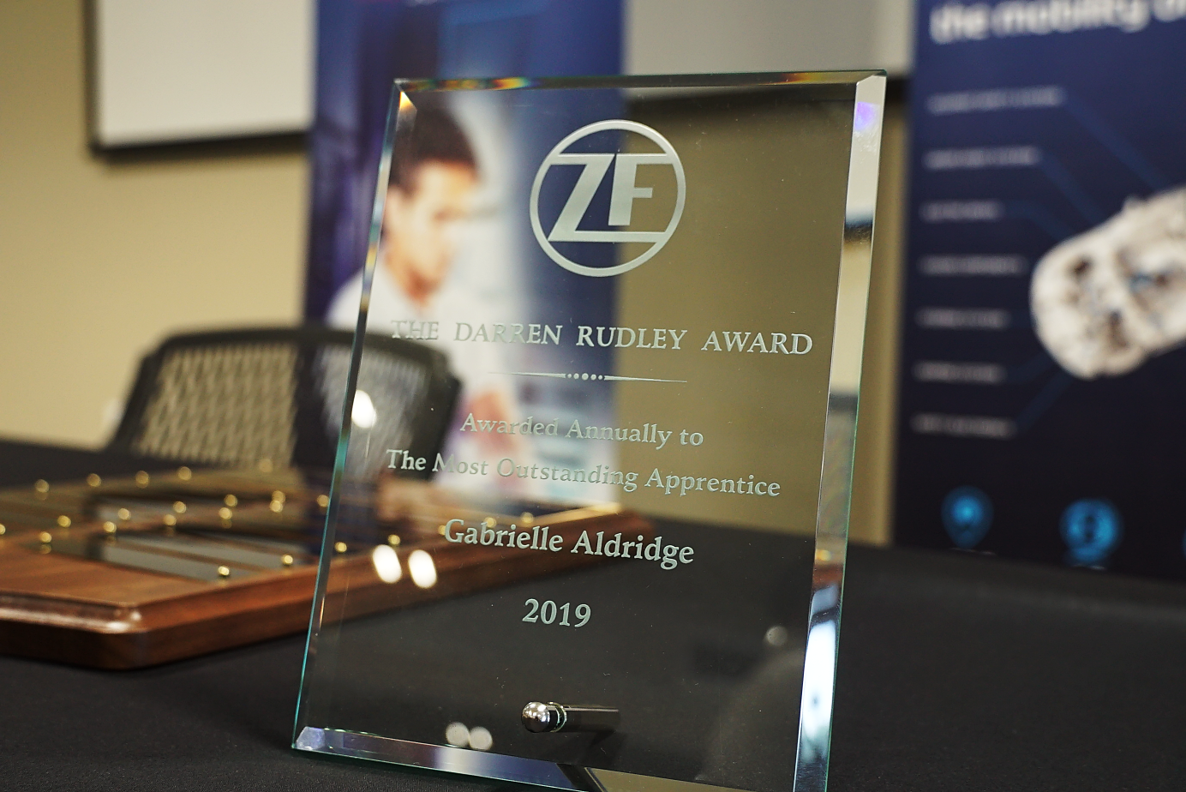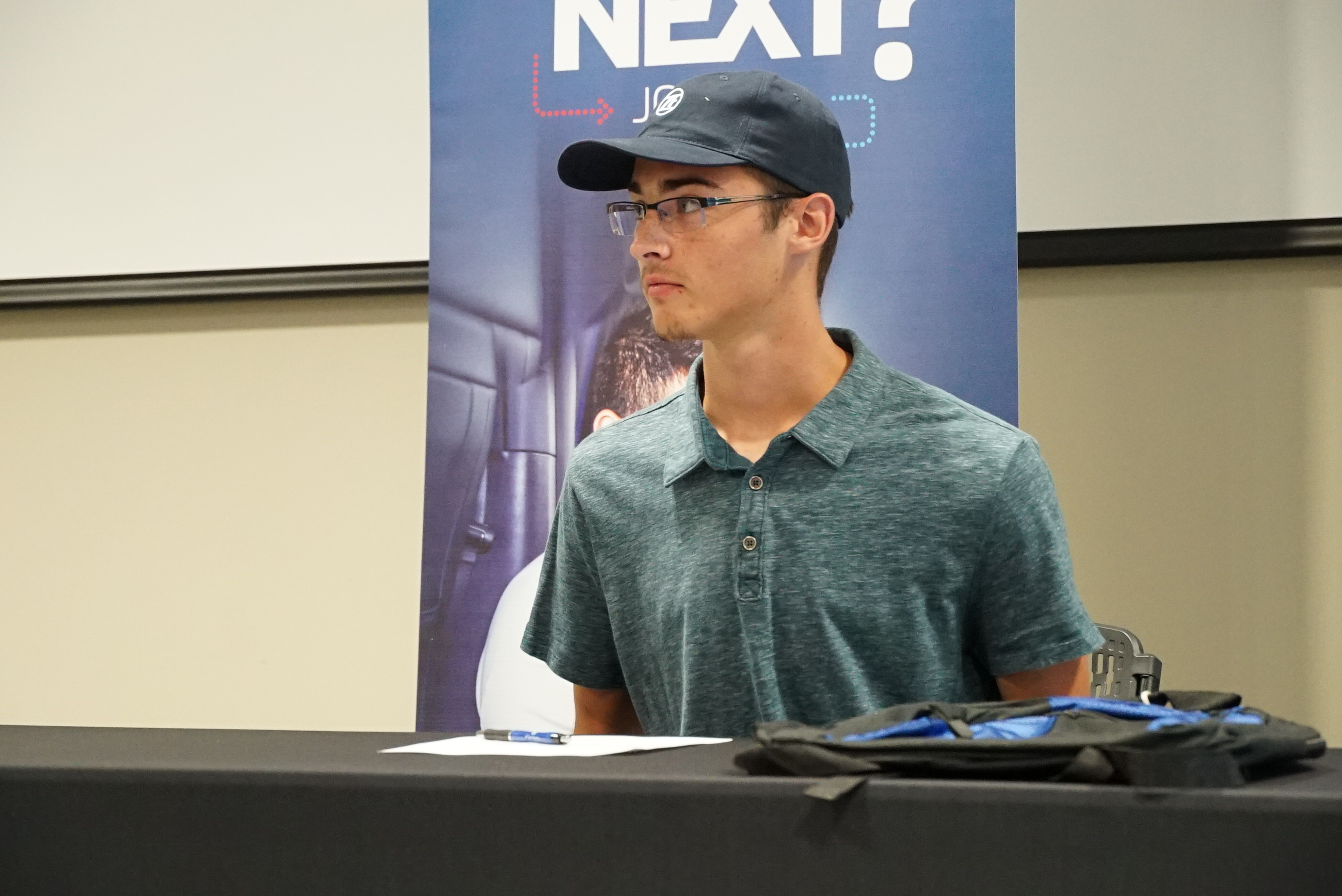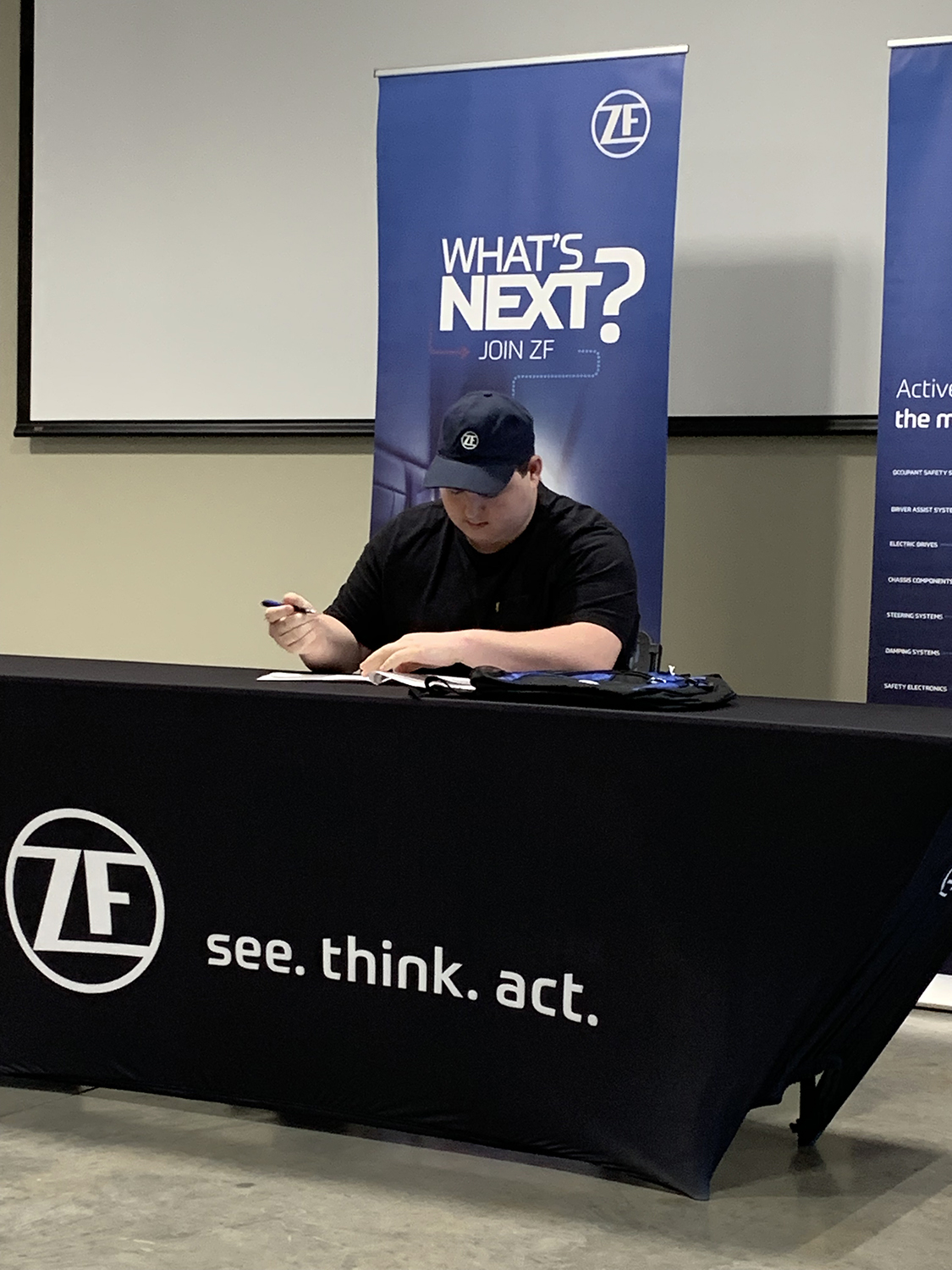 ADD ITEM TO REPORT
As you navigate our website, you can use the "Add Page to Report" button to add any page or property to a custom report that you can print out or save.