ZF Welcomes First Class of Apprentices
10/17/2016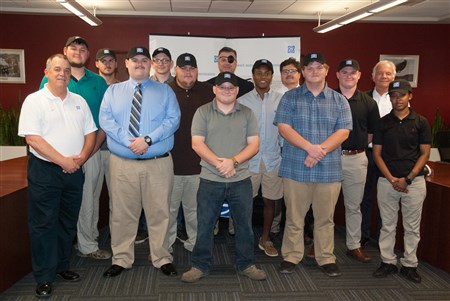 Ten recent high school graduates started work at ZF Transmissions this week, thanks to a partnership between the company, both Laurens County school districts and Piedmont Technical College.
The ten students are the first group to go through a new, three-year apprenticeship program that will eventually take students in the eleventh grade and train them for careers at ZF that they can start as soon as they get out of school.
[Photo Courtesy of The Laurens County Advertiser]
ADD ITEM TO REPORT
As you navigate our website, you can use the "Add Page to Report" button to add any page or property to a custom report that you can print out or save.